For a long time now, Lebanon has been dealing with a serious humanitarian catastrophe. Humanitarian aid and medical supplies are desperately needed by the defenseless Lebanese population. The population are suffering from severe conditions as a result of the global economic crisis, the COVID-19 epidemic, and the war destruction.
The urgent need in Lebanon necessitates ongoing donations to nonprofit organizations that help those in need. These organizations provide food and clothing for Lebanese and foreign families in need, free haircuts and barber services, support for restaurants that give away free meals to the hungry, shelters for battered women and elderly men, shelters for battered women and their children, and centers for drug addiction treatment.
Supporting Lebanese People In Need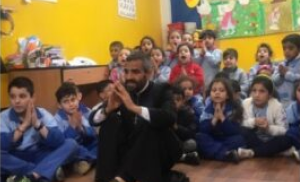 Lebanon Financial and Economic Crisis
The inflation rate from June 2019 to June 2021 was 281%. Between August 2020 to August 2021, the cost of food alone jumped by 550 percent. Banks continue to put arbitrary limitations on cash withdrawals while the national currency has lost 90% of its pre-crisis value.
The administration made the decision to subsidize essential imports in 2019, including fuel, wheat, and medicines. However, in 2021 the central bank ran out of funds to finance these imports, resulting in severe shortages for the populace. Widespread electricity blackouts that can last up to 23 hours a day have been brought on by fuel shortages. These supply and electrical shortages have made it difficult for hospitals, schools, and bakeries to run, and citizens have had to wait in line for basic items like fuel and bread for hours at a time.
The crisis has had devastating and unheard-of effects on resident rights. According to UN predictions, triple the amount of Lebanon's population was living in poverty by March 2021. Extreme poverty now affects 36 percent of the population, up from 8 percent in 2019 and 23 percent in 2020.
The healthcare industry has been severely impacted by the economic crisis. The absence of medications and medical supplies, the majority of which are imported, has resulted in multiple deaths and endangered the lives of individuals with illnesses including cancer. As a result of the nation's fuel and electrical shortages, hospitals have declared a "imminent calamity," closing permanently or issuing a cease-and-desist order.
Carita World Foundation Supports Nonprofit Organizations
We aim to serve the Lebanese people by funding the charity organizations that contribute to the ever changing economic and financial reforms.
We aim to support the nonprofit organizations in Lebanon serving the essential medical supplies, food security, clothing bank, and more to the communities in need.
When you donate to Carita World Foundation, you're addressing a variety of humanitarian and development projects organized by nonprofit on-the-ground relief teams. Join us in the path of bringing real-time change and long-term stability for the Lebanese people in need.
Please donate to help Lebanon's nonprofit organizations continuing their long-term initiatives.